Time: 30-60 min.
Players: 2




Buy it!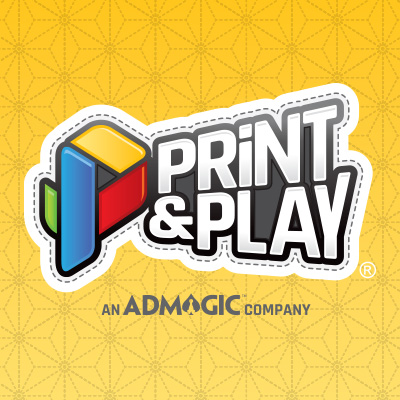 Ladies, gentlemen, and ungendered species!
The Interplanar Wizard Dodgeball League and Mind the Gap Studios would like to welcome you to the annual all-star game of WIZARD DODGEBALL. The IWDL is made of teams from all physical and ethereal planes, twenty-four in all. The All-star game is the yearly gathering of the best wizard dodgeballers from each of the teams in the IWDL.
Just like the dodgeball you know, the players that don't dodge the ball are eliminated, a caught ball eliminates the thrower, the winner is the last team left on the court. But, that's just the beginning! Wizard Dodgeball allows teams to throw spells in addition to balls. Boost your team, freeze your opponents, teleport balls back to your side, and watch out for fireballs!
In addition to the files on the right, you will need 4 pairs of d6: 2 white numbered 0-5, 2 grey numbered 1-6, 2 blue numbered 2-7, and 2 red numbered 3-8. Alternatively, use standard d6 and add -1 when rolling for white, +0 for grey, +1 for blue, and +2 for red. And, while I've included some balls for you to print out, I've found that twelve-sided dice are nicely ball-shaped and add a good texture to the game.Simply mark one face of the d12 to indicate when the ball is active.
I recommend printing all of the components and cards on at least a nice, thick cardstock. If you want to really get into it I suggest printing the wizard jersey tokens and balls on full sheet stickers and sticking this to something with a little more weight to it before cutting out them out; posterboard, illustration board, chipboard or other dense, thin cardboard.
What people are saying